What Do you Mean by Scar Rejuvenation Treatment: Overview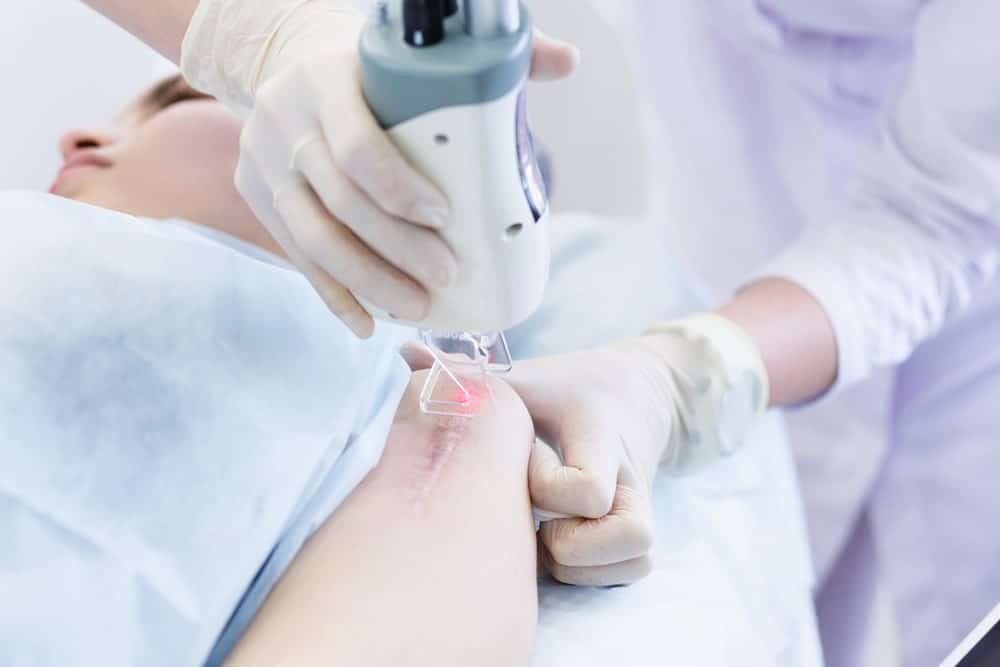 Scar damage can develop after a mishap, operation, or even other skin wounds, causing a mark that alters your look. A face injury is very upsetting. However, you will not have to suffer the scars permanently. Scar revision is a treatment that can decrease the appearance of a scar.
Scar reconstruction is a frequent treatment that can enhance the appearance or condition of scarring in everybody area. The purpose is to leave the incision clean and unnoticeable. The individual is at ease with her appearance with a scar regeneration treatment.
Scar Rejuvenation Treatment is an aesthetic surgical operation that enhances the image of scarring and lets them merge with the glowing skin beneath them. Scar Treatment does not eliminate marks properly. It merely reduces their visibility and complexity.
Whether you're thinking about having a scarring modification surgery, find a competent cosmetic surgeon specialising in scar therapy. In such a condition, what can be better than Advance Clinic? In the Advance clinic, a cosmetic surgeon will examine your scars and analyze the different alternative treatments for you.
Your skin is the most open and noticeable component of your body. We all want our skin to be flawless and beautiful, but an unpleasant mark can damage even the most perfectly balanced appearance!
Non-Surgical and Non Invasive Scar Removal Procedures
Topical Therapies
Topical treatments, including silicone creams or silicone films, are applied to cure scars and pigmentation on the epidermis and improve the recovery of scarring modification surgeries.
Surface Modifications
By eliminating layers of skin and enabling people's skin to develop over through the spot, surface treatment procedures can flatten the scar's appearance and minimize pigmentation. Scar rejuvenation treatment includes dermabrasion, laser/phototherapy, chemical peeling solutions, and skin lightening chemicals.
Injectables Medications
Submerged scars can get healed with injectable fillers produced from organic components or artificial ingredients. Steroid infusions can alter the appearance, thickness, and structure of elevated scars by decreasing collagen synthesis.
Traditional Scar Revision
Simple scar revision functions can occur under a general anaesthetic for minor scars. To hide the scar and make it match the spare portion of the skin, the cosmetic surgeon could use fillers, injectables, or lubricants. Based on the scale of the incision, this treatment may require one or more rounds.
Skin Grafting Scar Reduction
Lipid transplantation and skin grafting are identical techniques. The surgeon extracts good skin from other body areas and transplants it off the scarred location throughout the skin transplantation procedure. This enhances the scar's shape and allows it to merge with the surrounding tissue of the body. Make sure to consult a licensed cosmetic surgeon from a reputed clinic like Advance Clinic.
Conclusion
Scar rejuvenation is usually used to improve the look of some other skin characteristic. These marks are placed so that they are disguised by hairstyle or apparel. The scars must appear organic, where an experienced cosmetic physician's skills and expertise come into play. Advance Clinic has a certified cosmetic surgeon to treat your skin scars.