Acne Treatments the Secrets to Flawless Skin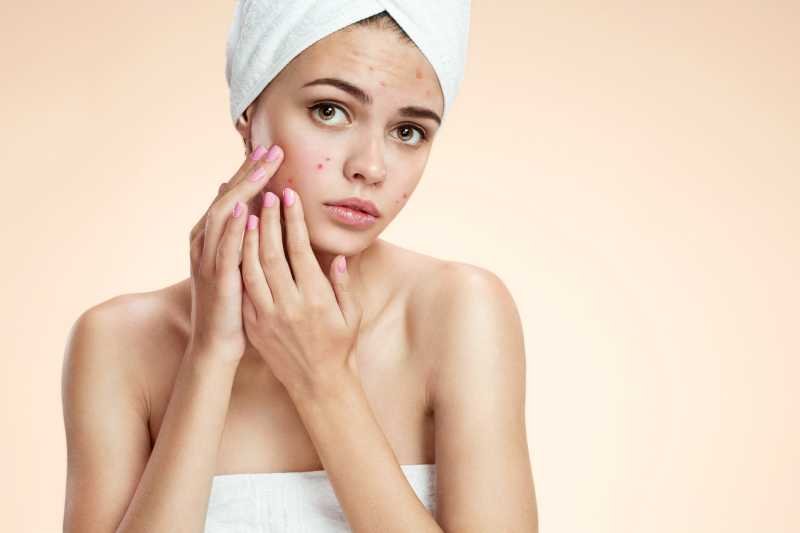 Are you an acne victim who is fed up with trying every cosmetic product available at the drugstore; just to get rid of acne and the stubborn marks? Well, you are in the right place as we are about to decode all things acne. Acne can be traumatizing at any age, especially during puberty when you come across a lot of hormonal changes.
What is acne?
The skin of mammals comprises microscopic oil-producing glands known as sebaceous glands. The hair follicles of the skin are attached to this gland and aid in releasing sebum-the oily matter that lubricates the skin or hair of mammals. When the sebum combined with dead skin cells blocks the opening of a hair follicle, it leads to a skin condition commonly known as acne. The types of acne vary basis the severity of your condition. They are – blackheads, whiteheads, pimples, papules, nodules, and cystic acne. Caused primarily due to excessive sebum production, acne can also be a result of bacterial infection or inflammation inside hair follicles.
Acne is not a complex skin disorder and can be treated at home with the apt usage of natural remedies that help reduce excess oil production and cleanse dead skin cells from building up. Some of the natural remedies are – aloe vera, honey, green tea, or apple cider vinegar. However, if your home remedies do not help, you would need medical intervention.
Acne scars are more troublesome than acne itself. Therefore, if you are experiencing acne problems despite following a skin-care routine diligently, it is always advisable to reach out to a dermatologist who would prescribe effective medication depending on your age, skin-type and the severity of the acne.
Cases with mild acne are treated mostly with topical medications such as gels, soaps, creams that contain ingredients such as-
Retinoids or Tretinoin- Available in the form of gels, creams, or lotions, retinoic acids or tretinoin prevents hair follicles from getting clogged.
Note: Retinoids make the skin more sensitive to the sun and can therefore result in dry skin and redness in some cases.
Azelaic Acid- Rich in antibacterial properties, the usage of azelaic acid stops the excessive discharge of sebum and diminishes bacterial growth.
Salicylic Acid- To get rid of blackheads and whiteheads, or to help reduce inflammation and swelling, you need products with salicylic acid.
Benzoyl Peroxide- Should you need a product to help you get rid of skin bacteria, reduce inflammation, and decrease the sebum production, then you need to pick antibiotics that have benzoyl peroxide as an ingredient.
Besides topical medication, dermatologists treat moderate to severe acne with the help of oral medication such as-
Antibiotics- Although antibiotics help in suppressing the overactive sebaceous glands, it is recommended to use them by combining with other drugs such as benzoyl peroxide, and for the shortest duration to avoid any antibiotic resistance in future.
Contraceptive pills- Birth control pills are made of progestin and estrogen and are effective for women suffering from hormonal acne. They help regulate the hormones that contribute to acne.
Antiandrogens- In case oral antibiotics aren't effective on your skin; antiandrogens are your go-to option. Androgen hormones contribute to the development of male traits in a human and antiandrogens block the effect of these hormones on the sebaceous glands.
Isotretinoin- Recommended to people with moderate or severe acne, isotretinoin is a strong oral dose of Vitamin A or retinoid.
In addition to the above-mentioned treatments, there are therapies to treat acne such as-
Light Therapy- such as photodynamic therapy that requires multiple visits to your doctor
Chemical Peel Therapy- wherein chemical solution such as salicylic acid, glycolic acid, or retinoic acid is applied multiple times.
Drainage and Extraction Method- This procedure is done by the doctors with the help of tools and involves the removal of whiteheads and blackheads from your skin.
Steroid Injection-This procedure is done by injecting a steroid drug especially to cure cases of nodular and cystic lesions.