5 Super Foods for Hair Regrowth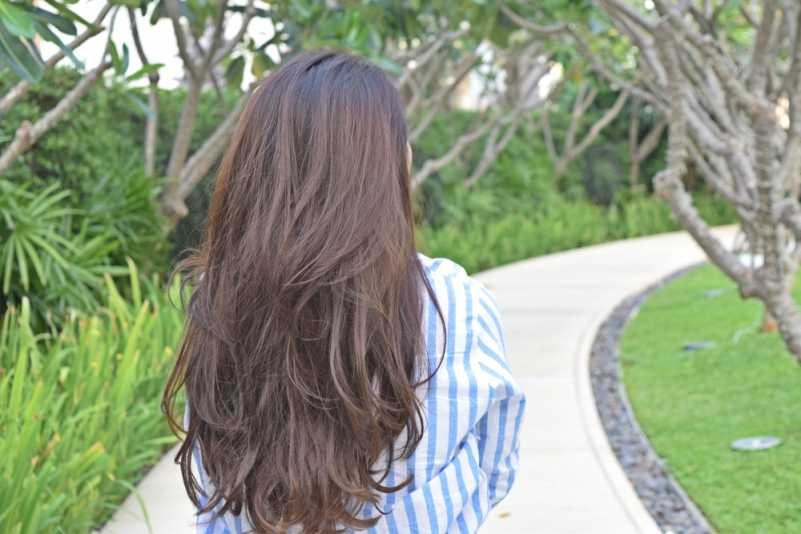 Your hair is 90% of your Selfie…
Long hair is desirous for every woman and shiny hairs are desire of every man. The feeling of long hairs been whisked by fresh air gives an oozing confidence to women. The thick hair strands gives a personality to men.
Man loves her long hairs and woman loves his stylish haircut. So, it's all in your hairs that make 50% of your personality. Therefore, invest in your hairs wellbeing and ensure that you never fail to impress others.
Hair loss is a common problem today, and often we try lot of hair products to get back our receding hair line. We all have applied hot oil massage to get thick hairs and healthy locks. However, many times we have seen no results; whereas many at the other hand have witnessed faster hair growth.
Note: The oiling of hairs is undoubtedly a method to grow your hairs fast and strong.
What if oiling of hairs is not working for you?
Solution: The best method is hair loss treatment like keratin treatment.
Insight: Keratin is present in every hair follicle and hair strand. It is the primary constituent, which forms the hair strand. This is a type of protein present in the cells of your hair strand.
Reason: Therefore, keratin treatment helps in improving hair growth, hair thickness, hair density, and strengthen hair follicles.
Tip: The best way to improve keratin in your hair for faster and stronger hair growth is hidden in your diet. A proper diet with balanced nutrients, vitamins and proteins is recommended by trichologist.
Diet Recommended by Trichologist at Advance Clinic:
The super foods mentioned below can work wonder for your hair growth and hair strengthening.
Citrus Fruits & Spinach: The foods like spinach and citrus fruits are a rich source of 'Vitamin A, Vitamin C, and Iron'. Vitamin A creates antioxidants, Vitamin C builds collagen and Iron ensures smooth flow of oxygen – nutrients to hair follicles.
Lacking of these essentials in our body can lead to hair loss, dryness of hairs and brittle hairs.

Nuts: Omega – 3 fatty acids is vital for your hair nourishment and getting thick hairs. Nuts have omega -3 fatty acids in plenty. You can also have almonds and walnuts. Flax seeds also contain the fatty acids. Omega fatty acid is also used hair products on high recommendation of hair transplant clinic in Delhi.

Whole Grains: The idea of whole grains are added to diet as they contain biotin, zinc, iron, and Vitamin B. These all minerals and vitamin are significant source that ensure nourishment of hairs. Biotin gives healthy scalp and deficiency of it will lead to brittle hairs.

Carrots: Vitamin A is abundantly present in carrots. Thus, it helps in increasing sebum and moisturizes your hairs. Hair loss is very evident due to lack of vitamin A.

Aloe Vera: It contains amino acid and proteolysis enzymes responsible for hair growth and healthy scalp. So, applying 'Aloe Vera' can nourish your hair follicles and hair fall can be arrested.
Get information on hair transplant and hair care or treatment @ 'Advance Clinic'…